Upgrade your Drupal 7 site ASAP.
If you have a Drupal 7 website needs maintanence or recreation to Drupal 9, I can help. Drupal community support will no longer be available after November 2021, but there's a Drupal 7 Extended Support program which will continue to provide security updates for Drupal 7 core and certain contrib modules. We have created many Drupal 7 websites, but most of them are not online anymore.
Lodge at Dodge Pond Hotel Website. There are responsive Google Map and Landscape Gallery on the website. I learned how to promo a business on Google Business and Google Hotel from this work.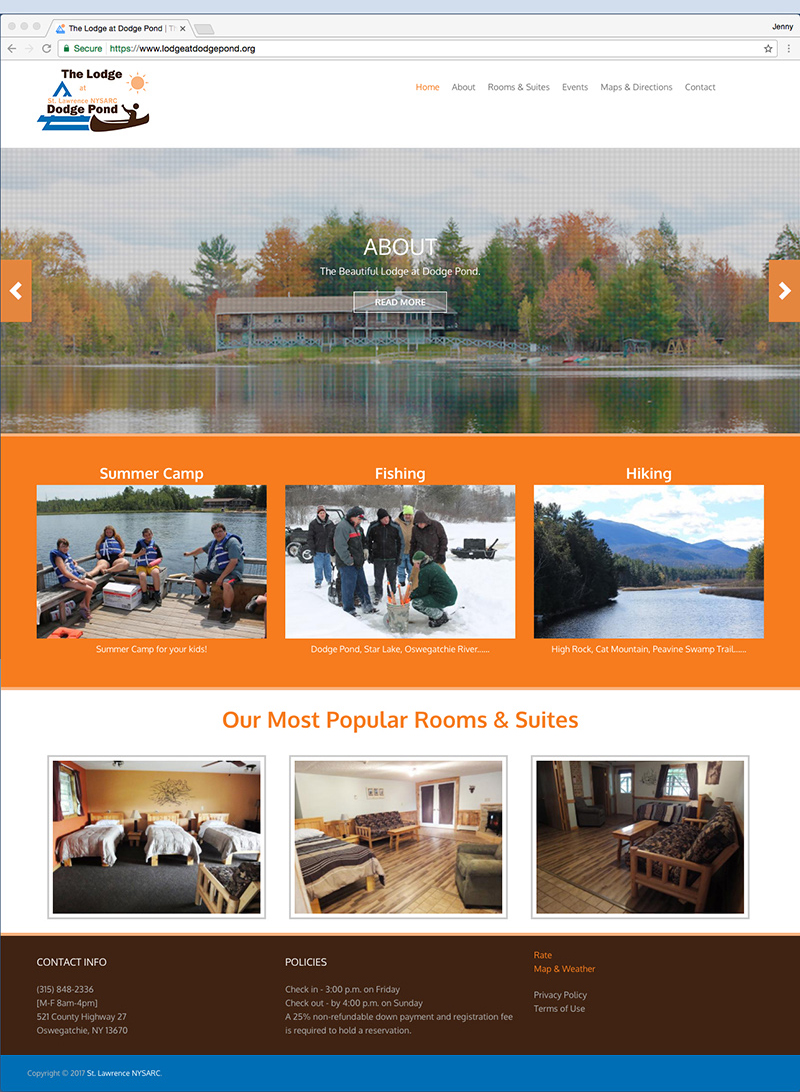 The Arc Jefferson - St. Lawrence G.O.A.L. in Canton website is a Drupal 7 eCommerce Website. I created it all by myself, even the draft of policies, and I became an expert on making an eCommerce website as a PCI Compliance for Credit Card Payment Security.